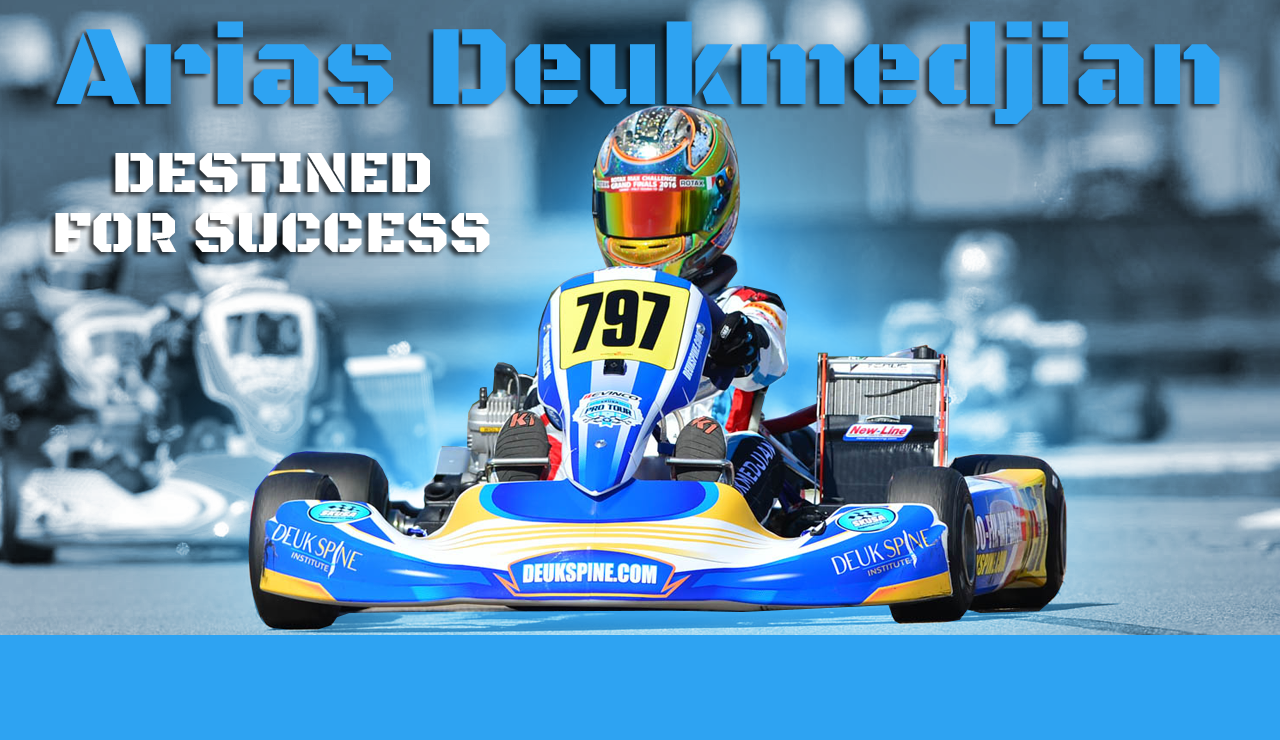 Arias Deukmedjian
WINNER :: CHAMPION :: STAR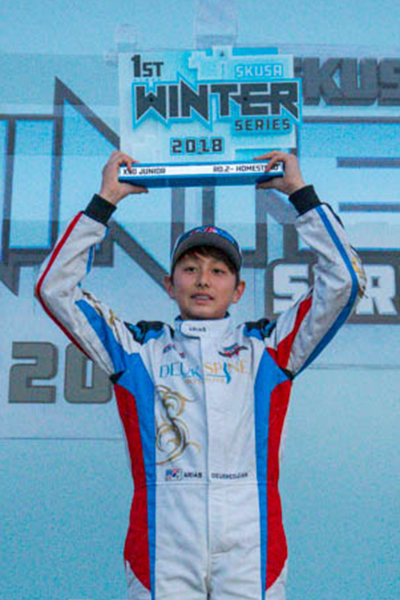 Arias Deukmedjian is one of North America's most talented, yet underrated kart racers. Mature for his age and focused on the task at hand, Arias has joined the potent Leading Edge Motorsports program for the 2018 racing season. Looking to build off an impressive 2017 campaign that would see him compete around the world, Arias was able to deliver and achieve his goal scoring a podium result during his first weekend with the team.
Soft spoken, smooth and calculated, Arias is a driver that takes care of his equipment all while driving to the absolute limit. Leaving no room for error, the Deuk Spine Institute backed driver will compete in several high profile series across the country, as well as select international karting events in Europe. Deukmedjian will be a name that you will want to learn about now, so you know for the future!
2018 will see Arias Deukmedjian compete at the Superkarts! USA (SKUSA) Winter Series, SKUSA Pro Tour, CIK/FIA OKJ World Karting Championship as well as select ROK Fest races in North America. Deukmedjian will also compete in the yet to be announced 2018 United States Rotax Max Challenge Grand Nationals where invitations will be granted to winners to join Team USA at the Grand Finals event in Brazil later this year.

OFFICIAL DRIVER
Day at the Track – Arias Deukmedjian with Rubens Barrichello & Jay Howard
Rubens Barrichello Coaching Arias Deukmedjian at Palm Beach International Raceway
Indy Car Series Jay Howard Coaching Arias Deukmedjian
Louis D'Agostino on Arias Deukmedjian
With the introduction of the F4 United States Championship Powered by Honda, the natural transition from karts to cars was born. In an affordable series that provides more than three hours of track time on every race weekend, the US F4 is the most economical, yet effective way to begin to climb the motorsports ladder. Arias Deukmedjian, at the age of 12, has already been behind the wheel of these racing machines and will be for the foreseeable future. Mixing both national level karting and testing in this new form of motorsports, the young Floridian will continue to gain experience with each passing lap and when eligible, make the jump to the open wheel formula.