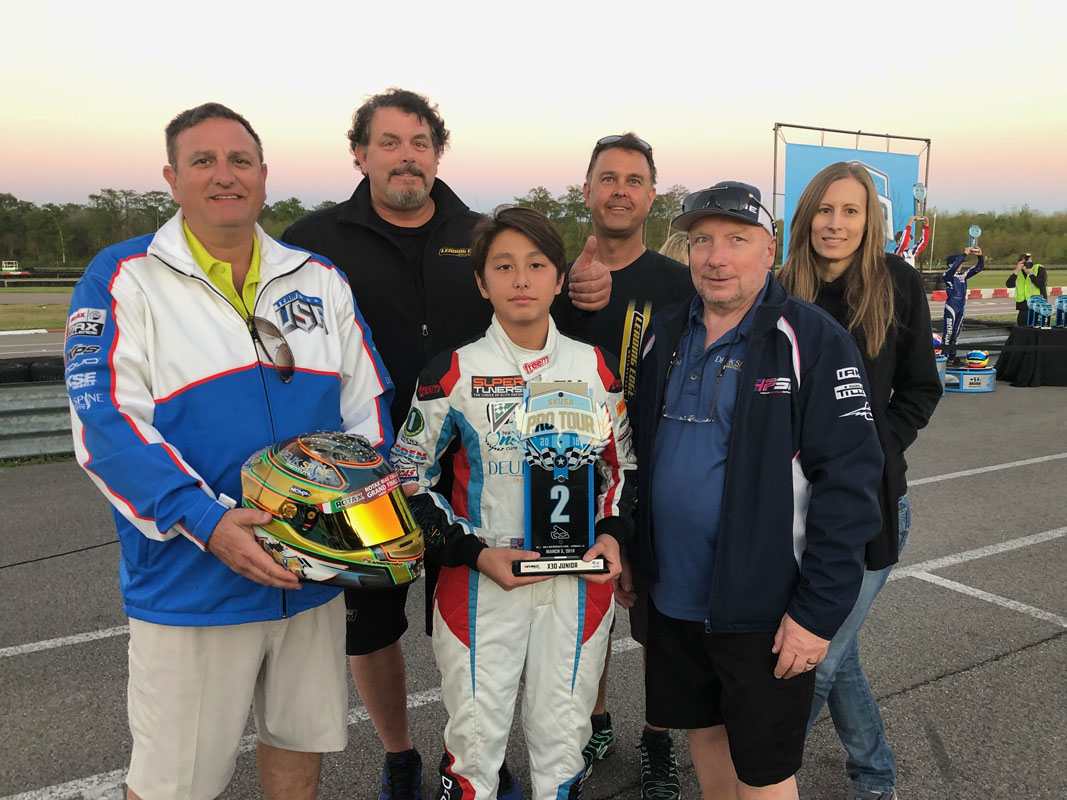 "Arias is an exemplary student!  He consistently performs at the top of his class, and he is off to a great start this quarter.  His outstanding performance on the semester exam shows that he is retaining what he is learning.  I am very impressed with Arias' ability to manage his time and be successful academically while pursuing his outside interests.  I have noted that he is very organized.  He treats his school work as a job, and takes personal responsibility for his performance.  Arias is a good team player in our small group problem solving and lab activities.  He asks insightful questions that reveal strong analytical and critical thinking skills."
– Mr. Matt Bowden, Science, Holy Trinity Episcopal Academy
Name: Arias Deukmedjian
Birthdate: November 25, 2004
Age: 13
School: Holy Trinity Episcopal Academy (HTEA)
Team: Leading Edge Motorsports
Hobbies and Activities: Kart Racing, Soccer, Violin, School and Soccer
Born on November 25, 2004, Arias Deukmedjian enters the 2018 season as a 13-year-old. Competing in the junior ranks across the globe, the Merritt Island, Florida resident is on the fast track to motorsports stardom. Smooth and calculated yet aggressive, the Deuk Spine Institute backed driver is set for a busy season of racing.
Joining the Leading Edge Motorsports program for his North American assault, Deukmedjian will compete in the Superkarts! USA (SKUSA) Winter Series, SKUSA Pro Tour, SKUSA SuperNationals and select ROK Cup Promotions ROK Fest events. With the goal to compete in the CIK/FIA World Karting Championships as well as the X30 Grand Finals, Deukmedjian will also attempt to once again qualify for Team USA at the Rotax MAX Challenge Grand Finals.
Outside of the racing world, Arias is one of the most talented thirteen year olds and keeps busy with several different activities. As a top performer at the Holy Trinity Episcopal Academy (HTEA), Arias schooling comes first before any other activity. As one of the top violin players in the school, Deukmedjian is in the advanced orchestra, far different from his racing programs. Arias is also a spelling bee winner as well as a very accomplished soccer player for his age.