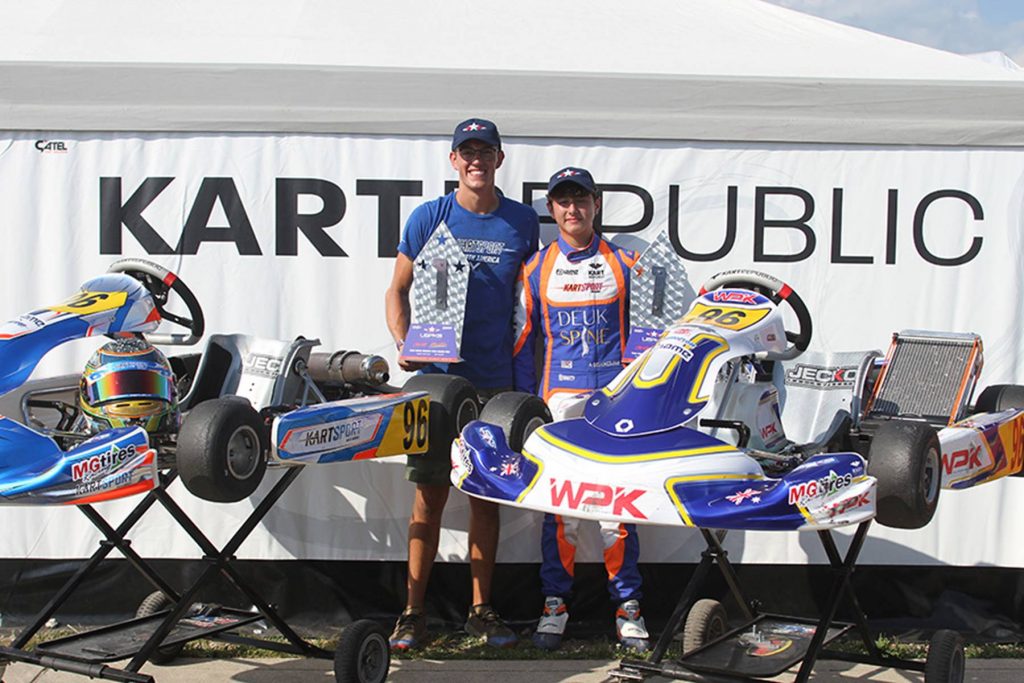 This was a record-breaking weekend for the United States Pro Kart Series. KartSport North America Driver Arias Deukmedjian, sponsored by Deuk Spine Institute, came out of the day scoring two victories with Kart Republic and Will Power Kart in the Senior categories to highlight the action at New Castle Motorsports Park on Saturday.
His first victory was in the KA100 Senior division in which he managed to defeat 49 other drivers with a 27 thousandths lead over the second-place driver.
His second victory was in the X30 Pro category, in which he managed to defeat 41 other drivers and claim victory with a margin of 28 thousandths over his competition.
Congratulations! Great racing out there!